Nov 9 2018 8:48PM GMT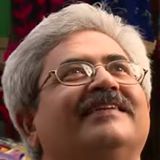 Profile: Jaideep Khanduja
Tags:
Infosys along with Efma launches the 10th Annual Research Study of Innovation in Retail Banking. Efma is a global not-for-profit organization. Jim Marous, author of this report is also the publisher of the Digital Banking Report and Co-Publisher of The Financial Brand. The 10th anniversary of the research focuses on banking innovations by 2022. The report also explores the significant innovations in the banking sector during the last 10 years and their impact on banking and financing sector in India. EdgeServe Systems is a product subsidiary of Infosys. Infosys Finacle is one of the products of EdgeServe Systems. The pace of innovations has significantly increased over a period. And it is going to increase exponentially in the coming years. This is because of the focus and importance being put on innovations. Because innovations are resulting in substantial transformations thus helping in leveraging technology to a large extent.
The Annual Study of Innovation in Retail Banking had a good participation of more than 300 banks. The outcome finds banks prefer Open Banking APIs as one of the key factors for the future of innovations. The other areas of interest are Machine Learning (ML), Chatbots, and Robotic Process Automation (RPA) to leverage the power of Open Banking APIs. In fact, in short term, the report ascertains, banks will focus on automation of various compliances like Payment Service Directive (PSD) (Europe), Unified Payments Interface (UPI) (India), and New Payments Platform (Australia). The research also concludes that organizations are taking innovations as an integral process in an objective manner by calculating innovation ROI. In fact, in 2018, 63% of the organizations had a target of achieving ROI in 1-3 years in comparison to 54% in 2017. This shows the confidence of organizations in innovations and its significant returns.
Innovation in Retail Banking is Heading Towards Major Breakthroughs
The participating banks in this research on Innovation in Retail Banking confirm that digital commerce platforms like Alibaba, Uber, Amazon, etc. and technology giants will collaborate to be the innovation leaders for 2022. They also ascertain that the major innovations will happen in the areas like payments, mobile wallets, paperless transactions, and lending in the next 2-3 years.