Aug 9 2017 10:52PM GMT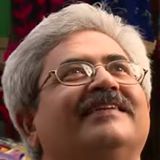 Profile: Jaideep Khanduja
Tags:
What is Inline Security? How many of us would be knowing this? Phil Trainor continues with us in this third post in the series. While in the first post he enlightens us with insights on Network Security Landscape, in the second post he talks about a deep correlation between Network Security and Network Visibility. In this post, he is educating us on Inline Security. And in the next post, he would be talking about Edge Security. That is not all. He will continue talking to us further in a couple of posts. So, let us read below what Phil Trainor has to tell us all about it.
A resilient Inline security framework ensures tool failures do not become network failures. Network architects understand that just like when building a skyscraper, resilience starts at the foundation. A proper network foundation begins with a stable bypass architecture where inline tools can operate at line speeds without affecting traffic flow in the event of failure. But with different security tools requiring different data access, a simple bypass may not be enough. Adding a network packet broker to that bypass intelligently routes traffic to different security tools for inspection. Without these two working together, packets could be lost, failures could bring your network down, and security holes could emerge. There are several ways to create an inline security architecture. Creating a resilient inline security architecture requires attention to details. The result will reduce network downtime, enable upgrading tools with zero network impact, and extend the useful life of your security investments.
Ixia's Inline Security Framework
Ixia's Inline Security Framework offers a proven solution for optimizing inline deployment of security tools while delivering greater security resilience and lowering cost. An intelligent framework including bypass switches and inline packet brokers helps ensure availability, optimize performance, and streamline operation by network security teams.