Sep 1 2008 10:20AM GMT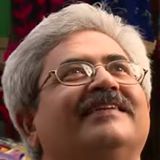 Profile: Jaideep Khanduja
Tags:
It is not only the coding or development that accounts for a successful project. The journey starts right from the release of order from customer after which the customer requirements need to be studied accurately and extensively. This is going to be the foundation of the project. One small slippage or one wrong business requirement in customer requirement document may lead to a big cause of failure of a project. Now there are two ways of going about it. Either the organization has a product in place which is to be delivered with minor or major customization depending on how much customer requirements are meeting with the product already in place. In that case, the next step of mapping it with the existing product and simultaneously finding out the gaps is very crucial. As the clarity of customer requirements and business rules is important to build a right product, equally important is the clarity of gaps. Once gaps are clear, the role of developers comes into picture. Project Leader has to prepare a plan to finish off the job through his developers and under his guidance. The plan should be aesthetically adhered to, to complete the development in time.
Next comes the role of quality control department that has to ensure that the product finalized and finished is meeting customer requirements in all respects. Testing starts at various times in various projects and various organizations depending on the seriousness, methodology and awareness of the organization. Many organizations now involve testing team right from the beginning of a project at the time of its inception stage when not a single document has been prepared. Belief and fact is that involving testing team at this level always enhances the development and helps in meeting the deadlines better.
Documentation is a very important factor – be it user requirements, gap analysis, technical architecture of the product, database design document, ERD, users manual or any other relevant document.
Last but not the least comes the implementation team's role. Each member plays a vital role especially when it is an overseas project and the success is very crucial. Going to a new environment, adjusting to a different culture, away from family, daily tight targets, late hours working are all the factors that have to be taken care of.