Aug 30 2019 12:26PM GMT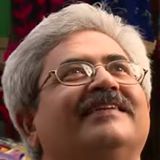 Profile: Jaideep Khanduja
Tags:
What I feel is Site24x7 will soon be the top layer application and infrastructure monitoring tool for all CIOs and CTOs irrespective of the next layers of support mechanisms they have in place. Site24x7 has a lot of features that are unmatched with any of the existing global standard monitoring tools. Firstly, none have all the features it has. Secondly, it beats all others in one field or the other. And that is why I call it to be the most suitable and promising top layer application and infrastructure monitoring tool. Let us learn a little more about Site24x7. It's very lightweight in comparison to its peers in the market from other companies. Also, it is a non-intrusive agent. What that means is that the Site24x7 monitoring agent runs almost silently and with minimal dependencies. It consumes very little memory on a system.
Data in Site24x7 application and infrastructure monitoring tool comes through log files, APIs, and simple commands. The overall proposition is quite cost-effective. That means, with it, you can monitor and manage your infrastructure and the servers on a wide range of parameters starting from basic availability to server cluster troubleshooting. The pricing has nothing to do with the physical configuration of your server. It indicates, that its pricing is not based on the number of cores, that mostly happens in the market to exaggerate the costing model. Its costing also doesn't consider the RAM size or the number of hours your server needs to run. It empowers you to monitor and control your complete server infrastructure in a holistic manner without any tension of the financial implications. That makes it the first choice for enterprises of any size and volume.
Infrastructure Monitoring Tool
Tell me, how many other tools in the market are so powerful with so much flexibility and least costing model. Site24x7 is a modern application and infrastructure monitoring tool that is a SaaS service. It is already serving thousands of businesses and millions of users across the globe. With its new launches of Site24x7 Signals, AI-based intelligent dashboards & Security, This state-of-the-art application and infrastructure monitoring tool have created a new landmark in this field.