May 25 2018 9:11PM GMT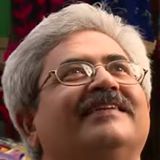 Profile: Jaideep Khanduja
Tags:
Information security is the utmost priority for any business these days. While there are a number of projects that a CIO/CTO/CISO can initiate in his organization, few are important to keep on top of the agenda. These projects are not a one-time activity. These are of continuous nature. They basically work on the pattern of PDCA. Plan, do, check, and act. That means deployment is not the end of the project lifecycle in this case. Rather the real project begins from there. Once you deploy any information security projects, there is a need for regular audits and enhancement. In fact, technology is changing and progressing too fast. The same implies to its negative side too. The more you secure it, the more it becomes vulnerable. As a matter of fact, threats to an organization are not only there from the external world. It is equally threatening from inside.
To cope up with all these threats and vulnerabilities, there has to be an assessment mechanism in place in the organization. Following is the list of 22 Information Security Projects for an organization. These are all critical irrespective of the size and volume of the business. If these are not in place, ensure them to be right in place.
Vulnerability Assessment
Data Loss Prevention (DLP)
Mobile Device Management (MDM)/Enterprise Mobility Management (EMM)
Artificial Intelligence/Machine Learning for security
Security Automation
Security Operations Changes
Security Awareness Initiatives
Cloud Infrastructure Security
Cloud Access Security Broker (CASB)
Monitoring Improvements
Patch Management
Multi-factor Authentication
Security Information and Event Management (SIEM)/Security Analytics
Application Security
Firewall Deployment/Management
Regulatory Compliance (e.g. PCI Compliance, GDRP, PSD2, NIST)
Privileged User Management
Incident Response
Intrusion Management
Identity As A Service (IDAAS)/Single Sign-On
Encryption/Tokenization
Endpoint Security
Information Security Projects If Not Started In Time Can Lead to A Big Loss
Another point to note here is for the top information security projects currently being implemented within your organization, how do you ensure to place key determinant in place to get the approval in time. Otherwise, your information security projects will remain only on papers and never will see the light of the day.