Sep 18 2017 11:46PM GMT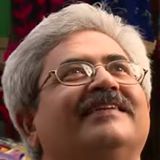 Profile: Jaideep Khanduja
Tags:
Shanghai International Port Group is getting its New Information Management Platform with the help of Huawei and Accenture. This comes through the existing Huawei-Accenture Strategic Agreement. Under this agreement, Huawei will provide its hardware and software expertise and services. That will include Huawei's hyper-converged infrastructure (HCI) FusionCube, OpenStack-based cloud operating system FusionSphere, integration server, software-defined storage, and network hardware. This is probably the latest cooperative achievement in the port information field. On the other hand, Accenture will help Shanghai International Port (Group) Co., Ltd (SIPG) to establish a comprehensive information management platform that will run on Huawei's FusionCloud solution. SIPG is a huge business empire involving in port operations and similar businesses like port handling, stevedoring services, warehousing, logistics, and real estate development services. The group aims to become one of the global top-tier providers in this industry. To achieve this, SIPG is addressing several challenges in various spectra.
These challenges include capital scarcity, the streamlining of its management structure, ensuring service quality and controlling operating costs. The overall design information management system will be a new landmark for SIPG. In addition to above, Huawei and Accenture are also working together on the implementation of SIPG's engineering system, human resources system, and master data management system. Not only that, they are also providing a private cloud platform. As a matter of fact, their business intelligence (BI) system implementation and optimization is also the part of this project.
New Information Management Platform
The deployment of new information management platform is one of their most challenging projects. Matt Ma, Huawei's President of IT Cloud Computing & Big Data Platform Product Line, says, "Cloud has accelerated the digital journey for the majority of enterprises, and the integration of Huawei's FusionCloud with OpenStack ensures the openness of the cloud platform. This will enable SIPG to establish and manage the private cloud, public cloud, and hybrid cloud, resulting in the provision of more innovative and valuable services to their customers."
Woolf Huang, Managing Director of Accenture's Products operating group in Greater China says, "I am pleased that SIPG has chosen Accenture to help design and implement a customized private cloud solution with highly industrialized applications to help refine its port operation and improve efficiencies. It is critical that we have the right technology and skills in place to make this project a success, and together with Huawei we are confident that we will be able to help SIPG make its digital transformation journey a success."
In fact, the development of information management platform comes from one of the best combinations of Huawei's industry-leading software and hardware portfolio and Accenture's expertise in consulting, systems integration, and outsourcing.