Jan 31 2019 6:11PM GMT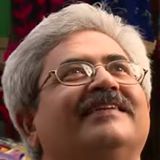 Profile: Jaideep Khanduja
Tags:
In continuation to my previous article on Software model taking drastic precedence over the appliance-based business model, let us try to encapsulate five essential properties of a true hyperconvergene software. Are most of the ITs still creating Inflexible Architecture? Barry Phillips, CMO, Maxta Inc. says, "Once that appliance-based product has taken off, the company will want to change to a software business model from a profitability perspective. This can be a difficult pivot to make financially since revenue decreases before profitability improves, and it changes how the sales teams are paid. If the pivot is made successfully, then the company is much more profitable and financially stable".
Barry adds further, "Even if a pivot to software works out for the vendor, it does not always work out well for the customer – especially if the software model is an appliance "in software clothing." If you're considering hyperconvergence software, make sure it's not an appliance in disguise. Many vendors will claim to offer hyperconvergence software, but still significantly restrict how their solution can be deployed and used. Ask vendors these questions to determine how much (or how little) flexibility you'll get with their software." "As the hyperconvergence market shifts from appliance offerings to software, vendors that started out selling hardware platforms will need to shake both the appliance business model and the appliance mentality. As you evaluate hyperconvergence, always understand what limitations and costs will be in four or five years when you need to refresh or upgrade", he continues.
Talking further, Barry adds, "Infrastructure platforms are evolving quickly, so the ability to scale, choose and change hardware platforms, and use different hypervisors will certainly make life easier. Getting locked into an inflexible architecture will create much bigger issues for IT down the road. By asking the right questions upfront, you'll be able to navigate the changing landscape."
We will continue with Barry's ideation on Hperconvergence Software in next post.