Apr 29 2019 6:24PM GMT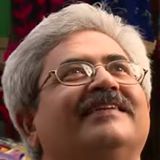 Profile: Jaideep Khanduja
Tags:
In the next three posts, we are in discussion with Mr. Sandeep Kapoor, AD MSM – EMEAI & Marketing Manager India, Keysight Technologies.

1. What are the key features of the new models of the InfiniiVision 1000 X-Series oscilloscopes?
InfiniiVision 1000 X-Series oscilloscopes are entry level instruments with professional-level capabilities. It has 50 MHz to 200 MHz, 2 or 4 analog channels and can see more signal detail with 50,000 wfms/sec update rate. It can make professional measurements, including mask, math, FFT, analog bus, and protocol triggering/decode. InfiniiVision 1000 X-Series oscilloscopes are engineered to give quality, industry-proven technology at unbelievably low prices. It gives professional-level functionality with industry-leading software analysis and 6-in-1 instrument integration.
Further, the two models, EDUX1002A and EDU1002G provide a quality education for students and prepare the industry with professional level instruments. The 1000 X-Series leverages the same technology as higher-end oscilloscopes, allowing students to learn on the same hardware and software being used in leading R&D labs. The built-in training signals enable students to quickly learn to capture and analyze signals.
2. How is it able to improve overall efficiency?
By virtue of multiple unique hardware specifications (fast update rate, high memory, bandwidth) and software analysis tools (Serial trigger, decode, offline software analysis, frequency response, etc.), it becomes one of most user-friendly tool for basic debugging as well as application specific test & measurement tool. Users can make automatic measurements without spending too much time which helps in improving efficiency.
3. How is it able to bring high-end technology in an affordable price range?
Keysight has its own R&D and fab wherein custom ICs or MMICs are designed and fabricated. This helps in leveraging specifihttps://itknowledgeexchange.techtarget.com/quality-assurance/oscilloscope/c technologies to multiple platforms. Also, Keysight has a special focus on Academia wherein we work closely with WW Universities and offer different solutions at an affordable price range under special initiatives.
The discussion continues in the next two posts…Next post link: https://itknowledgeexchange.techtarget.com/quality-assurance/oscilloscope/