Sep 29 2018 12:05PM GMT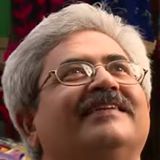 Profile: Jaideep Khanduja
Tags:
Keysight Technologies always bring key insights when it comes to technology, testing, and measurement. It is important to lead from the front when you a testing & measurement top global company. The launch of their latest Infiniium UXR-Series Oscilloscopes with Industry Leading Signal Integrity sets a new benchmark in the industry. Not only this, in fact, it opens thousands of new avenues of development and enhancements. It is like giving life to so many ideas to transform to reality. This launch will help businesses boost time-to-market their high-speed serial and optical designs. In fact, it creates a new spectrum of innovation for different enterprises, governments, and service providers to connect and secure the world. This new Infiniium UXR-Series of oscilloscope ensures industry-leading signal integrity, investment protection, with models that range from 13 to 110 GigaHertz (GHz) of true analog bandwidth.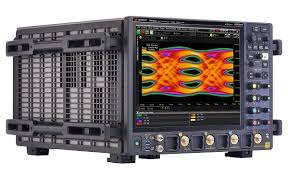 Infiniium UXR-Series Oscilloscopes aim to cater to the requirements of technology developments not only of today but tomorrow. It is going to help high-speed serial and optical designers to generate newer designs with higher margins. They will have a now wider selection of bandwidth options to achieve unbeatable performance levels. The technologies it covers are DDR, PCIe, USB, or any other serial technologies including 5G, Radar, PAM4, Optical Designs, and Satellite Communications.
Infiniium UXR-Series Oscilloscopes Bring A Lot Of New Development Scope
Jessy Cavazos, Industry Director, Test & Measurement, Frost & Sullivan says, "Today's electronic and communications systems have become more complex requiring next-generation test and measurement. Keysight's deep heritage and extensive expertise in test and measurement are clearly reflected in the new UXR series of oscilloscopes, which deliver next-generation innovations to address the rapidly evolving measurement and compliance needs in the high-speed digital, terabit and optical research, 5G, RF, and aerospace and defense markets."
As a matter of fact, the Infiniium UXR-Series promises to offer a low noise floor thereby a high vertical resolution thus ensuring measurements that no longer will be impacted by oscilloscope noise. What it does in return is it represents signals accurately and more realistically. This, in turn, results in eye diagrams becoming significantly more open thereby resulting in true margins and exponentially better performance. Imagine getting now 10-bit vertical resolution with industry-leading signal integrity thus resulting in a superior effective number of bits (ENOB). This would easily result in a faster compliance testing with higher margins. In fact, with the reconstruction of high-speed signals of high precision is easily possible now with Keysight's Infiniium UXR-Series. As a matter of fact, now sampling rates of 128 GSa/s per channel on 13 to 33 GHz devices is conveniently achievable.
Infiniium UXR-Series Offer a Low Noise Floor
The same is true for 40 to 110 GHz models to attain sampling rates of 256 GSa/s per channel. How about getting the highly accurate timing and skew measurements? Less than 35 fs (rms) of intrinsic jitter is now a reality to achieve in up to four full-bandwidth channels. The bonus is a scalable full factory standard self-calibration module. Of course, it is optional but very useful. It ensures not only ongoing measurement accuracy but also reduces the headache of taking the unit out of premise for servicing. All this is possible to attain with the help of a chipset that is based on Keysight's proprietary Indium Phosphide (InP) process. It actually ensures unimaginable wide bandwidth and substantially low noise floor. There are a couple of more interesting announcements along with this launch.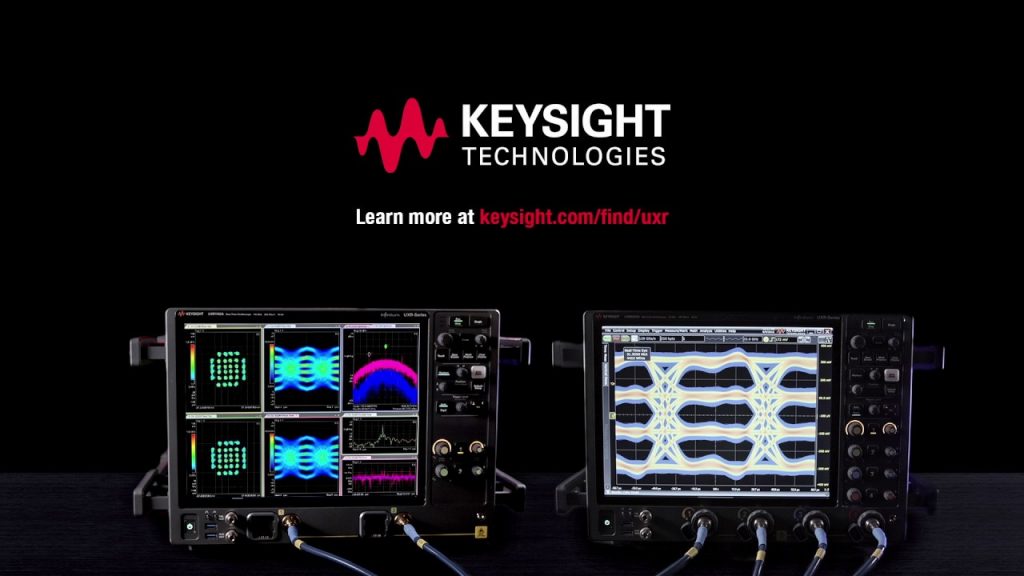 The two solutions that come along with Infiniium UXR-Series Oscilloscopes offering a complete end-to-end covering stimulus to analysis for PAM4 and 400G, 600G, and also terabit coherent optical interconnect designs. Thus N4391B OMA (Optical Modulation Analyzer) is a comprehensive and real-time oscilloscope that takes care of any kind of complex optical data transmission. It also addresses terabit measurement limitations. Keysight brings their fastest AWG (Arbitrary Waveform Generator) that ensures a greater level of stimulus-response to create challenging formats such as 64 GBaud 64 QAM (Quadrature Amplitude Modulation) or any other wideband modulations. This is M8194A AWG.
Expandded Infiniium UXR-Series
Dave Cipriani, Keysight Vice President, Digital and Photonics Center of Excellence says, "High-speed serial and optical technologies are continually pushing speed and performance boundaries as the development of terabit and 5th generation serial technologies accelerate. The expanded UXR oscilloscope series, the UXR-based OMA, and Keysight's fastest AWG, collectively offer high-speed designers an unprecedented end-to-end solution to rapidly advance their technology development today, while providing investment protection into the future."
Useful Links:
more information www.keysight.com/find/UXR
Images are available at www.keysight.com/find/UXR-images
More information about the Keysight N4391B OMA is available at www.keysight.com/find/N4391B
More information about the Keysight M8194A AWG is available at www.keysight.com/find/M8194A