Jul 19 2017 9:37PM GMT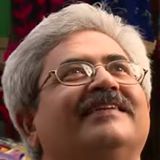 Profile: Jaideep Khanduja
Tags:
When Dr. Neena Pahuja, Director General at ERNET India, Department of Electronics & IT (DeitY), talks about Industry 4.0 and Internet of Things (IoT), it comes with a lot of real life examples. This is how it goes. We all are using the internet. Are you able to connect to your factory in real time from anywhere in the world? Is the Internet in IoT about innovation or connection? What if instead of IoT we talk about the internet of everything? Industry 4.0 is a new revolution. A control system talks about how to connect different things. It gives a phenomenal strength and value when there is an integration of various components in an Enterprise.
The first wave of industry came in 1782. In fact, Today we are witnessing Industry 4.0 revolution. What are convert physical systems? It is people, products, vehicles, and everything that an industry comprises of. If you are able to get a problem in the industry when it occurs, you're able to control it much faster. In fact, IoT is a composition of various hardware, software, and actions. These factors like Sense, embedded systems, fork computing, communicate, analyze, and act is the internet of things. Like an Artificial lake, artificial limbs, or personalized products through 3D printing.
Industry 4.0 is a worldwide revolution
In medicine, there are bodies used for teaching in our country. While in some countries they use 3D printing and artificial intelligence to perform it. No longer today doctors need to measure body parts for replacement. In fact, it is done through a body scan. As a matter of fact, Assets on the airport, hospitals, hotels can be tracked through IoT. A small smart device at a very nominal cost can help to do it. IoT can help in asset tracking, supply chain tracking, noise/vibration tracking, gas/water/oil/power leakage, field force management, tracking using intelligent cameras etc. In industries like Oil and Gas, leakage can be sensed through sensors in real time. Industries can come to know where their mobile workforce is at any moment of time. One of the start ups in Bangalore having an intelligent camera to alert in real time in case of any incidence. These are some of the best examples of Industry 4.0.