Oct 28 2012 9:59PM GMT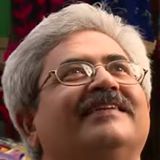 Profile: Jaideep Khanduja
This is related to Quality which all human beings always strive for. This is not related directly to software. But Quality in any area is inspirational and motivating for achieving higher and higher level of success without any compromise in life. That is what Quality conscious people do in life. They don't compromise in achieving success. Getting better should always be measured in terms of quality that shall cover all other aspects of delivery – time, money, people, resources and process.
Rourkela Steel Plant (RSP) has one of their mill named as Silicon Steel Mill. A team from this unit of RSP participated in the recently held International Convention on Quality Control Circles (ICQCC) – 2012 that was organized in KL (Kuala Lumpur, Malaysia). Quality circles are formed to find out a scope of betterment in process in production units and then implement it successfully after analyzing it. This quality circle was named as "Aakash" meaning Sky, by the team members.
Prior to achieving this international three star award which is highest in that category, Aakash team had to undergo a very strict scrutiny process at the National Level Quality Circle Conference that was held in Hyderabad and among all teams present from various cities and states, they were adjudged as best for their going ahead for participating in this International Event in Malaysia.
Aakash team has achieved a phenomenal breakthrough in formulating an innovative enhancement in the process in their production line that was facing a long term problem of failure of Looper rope in one of their AP process of SSM. The team has achieved it by means of development of an indigenous logical circuit that would brake Looper drum at appropriate moment so as to avoid such failures. With appropriate enhancements in the process, the Aakash team has been able to reduce their stoppage in production line by more than 28 hours every month gradually saving an amount of Rs 56 lac annually (USD 0.11 million).
This has been achieved not only in terms of an annual saving, but also with an increase in safety and simplification of process.