Dec 16 2012 3:06PM GMT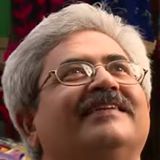 Profile: Jaideep Khanduja
You are in need of a good project management tool as a project manager to drive your projects efficiently and effortlessly. Your requirements have been specified well, let us assume and based on which you have shortlisted some products after discussions with various product owners who have to come to sell their product to you. Let us assume none of the product owners have bluffed you by falsely accepting availability of features in their product, that you are seeking for. Let us also assume that the demo of all products in question have been done thoroughly and you have been able to clearly identify or shortlist a final list of 2 or 3 products suiting your needs well.
These 2 or 3 products that are fitting the bill neatly, now need to be closely looked into, examined and scrutinized to find out best among all so as to give your ease and comfort in managing your projects. Finding best doesn't mean any of these products are inferior to other that have been shortlisted. It only mean that find out the one that maps well with your requirements and the features in this product. There might be some very beautiful features available in a product but of no use to you, may be, because, the associated functionality of that project management tool, is not of much relevance or importance in your kind of scenario.
Final note of caution is to test shortlisted products well, spending as much time on them, as possible, so as to arrive at the best possible decision for procuring one of the product shortlisted.