Sep 29 2015 11:00AM GMT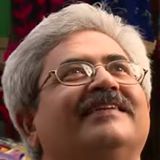 Profile: Jaideep Khanduja
Tags:
Today's world is of web, cloud and mobility. An organization that is more on the on-premise model is bound to be more expensive, having limited mobility and having a higher dependency on internal tech staff which all is quite dangerous and risky. This in turn results into more of firefighting mode than a smooth sustainable model of technology amalgamated with the business.
A wireframe is also known as the screen blueprint or page schema, is a design to represent the skeleton of the page you are planning to design. Wireframes are usually prepared for two purposes. The first purpose is to get a nod from the customer for whom the page is getting designed so as to avoid any ambiguity to rise at a later stage.
Prototyping is basically modelling of the concept that is to be produced or built. It is almost a simulation of the real product in terms of its functioning, workflow and design.
The customer gets a clear cut idea of how his page will appear in real in terms of UI (user interface), navigation and design (appearance). The second purpose is to give a crisp directive to the team of respective designers and developers so move in the appropriate design so as to optimize resource usage and minimize rework. This is the right approach to gel the business requirement with the creative ideas. A wireframe gives a fair amount of idea on the functionality of the page.
Once you have done prototyping and wireframing done and signed off by the customer/end user, there are least chances of getting disruptions in launching the product post design and development.