Jul 11 2011 2:37AM GMT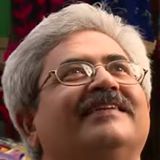 Profile: Jaideep Khanduja
Tester is not the part of package of a team going for software product implementation. Probably that is wrong on part of project manager if he decided to send a technical team member along with implementation team with a sanction of development and requirement changes onsite.
Well actually there are two scenarios of catering to changes and development onsite. One way is all changes required are documented well and signed off, sent back to back office support technical team for development with a stipulated timeframe (which is definitely in hours or not more than 2-5 working days). This exercise of development includes testing in a proper manner.
Another scenario though would be less time consuming but more risky as developer(s) are there with implementation team but no tester(s). In this case the development (changes) part will be done instantly and onsite itself but the risk factor or vulnerability is higher as testing (if it has taken place) is done on site and that too by non professional testers. The product may behave ok in this case in first go and pass through UAT too by users. But in reality such extensions of development always have higher chances of carrying hidden bugs that may expose sooner or later thereby reducing trust factor in product.
I have not seen any implementation without a requirement of changes in the product to be implemented. But it all depends on so far well tested product management at this stage – if the changes take place offsite (back office) with same established way of testing (may be by consuming a little extra time); or catering to it onsite by developer (in a shorter time) with no proper testing.