Nov 30 2016 8:41AM GMT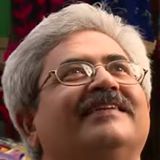 Profile: Jaideep Khanduja
Tags:
Latest release on Indian government's official press site talks about Impact of technology. Bandaru Dattatreya, the Union Minister of State (Independent Charge), Ministry of Labour and Employment says it all depends on user's mindset. If you are using technology with a positive mindset, it will definitely yield positive results. What it means is that thë tëchnology itself is neither good nor bad. It is all about the mindset with which you use it that decides its' impact. Accountability and transparency are the key factors for good governance. Technology can always help in ensuring it. With the rapid changes in technology, one must keep changing with the changing time. There is in fact, no life without technology. To bring revolution in life, you need to use technology. Definitely, any revolution comes along with some challenges. Even then it is the technology that helps in tackling those challenges.
Impact of Technology Depends on User's Mindset
Now look at the practical side of this to understand the impact of technology in our work life. For project management or testing automation, we use some or the other tool or methodology. The same tool or methodology brings different results in different scenarios or organizations. Even you will find two different teams using the same testing tool in the organization will yield different results. For the first team, it could be highly successful yield. While for thè second team it could lead to a failure. So we see the same tool bringing positive as well as negative impact. In fact, there could be various reasons for this. Reasons could include lack of knowledge about the tool. It could also be the lack of good governance in the second case. There could be a lack of accountability and transparency.
As Dattatreya says further, the need of younger generation in India is different. Their thinking is different and hence it must be addressed in a different way. This generation uses technology with a great comfort and ease. In fact, it is a good sign for India. It shows that India is going to be the most competitive country in the field of technology.
The Event was on 'Technology and the Future of Work'. It was organized by the Ministry of Labour and Employment. The motive of the program was to discuss in detail how technology affects and supports human life especially in the context of job creation and destruction; its impact on direction and quality of human life.