Apr 30 2013 8:00PM GMT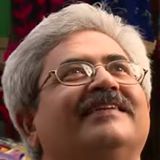 Profile: Jaideep Khanduja
If Project Manager is the engine of a fast moving train, have you ever imagined the amount of pressure he has over his head to ensure the safety of each passenger in the train, timely arrival at and departure from each station, creating comfort zone for each passenger so that each one has its own amount of enjoyment and learning during the journey, proper guidance for each station and journey to each passenger so that none misses their target lines of getting down at their destination station or boarding in from their respective station. It requires a great team effort from all ends and though the main load is on the engine, but each coach has its own role to play, each staff member and passenger has its own course of action at appropriate points of time.
How this all is managed is quite interesting to understand. Though trains do miss timelines at times but there are numerous factors for such delays – sometimes controllable, sometimes going beyond control. Depending on other trains, station's capacity, staff on duty, weather, any normal or abnormal risk factors etc., all this is managed at its best to provide its passengers best of the experience and service. This is not a simple task.
Imagine each train as a project, each trip as an itinerary, each staff as team member and each passenger as customer, the complete model fits into a size of a huge project. And the basic things in place have to be in place for all this to happen smoothly.