Feb 27 2017 10:37AM GMT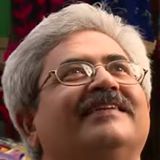 Profile: Jaideep Khanduja
Tags:
IIoT Initiatives or Industrial Internet of Things infrastructure initiatives can happen in various areas. The spending and initiatives will vary from industry to industry. In fact, it will be different even within the same industry segment. For instance, a car manufacturing company will have a larger set of needs in comparison to its vendor supplying components. As a matter of fact, most of the enterprises have already been taking ample IIoT initiatives and provisions in their budgets for such spendings. A survey in this regard shows some remarkable results. The findings from the survey suggest that Telecom, manufacturing, construction, high-tech and similar enterprises must actively deploy IoT solutions at a faster pace.
When we talk about IIoT initiatives, we must align them well with the IT infrastructure budget. As a matter of fact, every industry segment has to keep its customers and end users in mind while taking such initiatives. For instance, existing networking elements have already started losing their sanctity in this regard. There is a high demand for newer networking devices that must address the needs of IoT projects. Secondly, Bluetooth Low Energy (BLE) and Wi-Fi would be fitting almost in all IIoT or IoT projects. These two will be the most economical and highly effective connecting tools.
But the requirement changes for long-range wide-area networks (LoRaWAN) and narrowband IoT (NB-IoT). Probably in these cases, vendors will have to think beyond BLE and wi-fi. The vendor selection will depend on their capabilities in providing solutions for data analytics and pattern recognition. The Demand for edge servers and cloud-based services will increase tremendously. Security will remain a concern, as usual. But then it has to be taken care of in a significant manner.
IIoT Initiatives
Sathya Atreyam, research manager, mobile and IoT infrastructure, IDC says, "Given the strong uptake in IoT-based technology solutions, enterprise IT buyers are looking for vendors who can add IoT capabilities to the current networking and edge IT infrastructure." He adds further, "Further, the success of IoT initiatives will also depend on how IT buyers can effectively leverage newer frameworks of low power connectivity mechanisms, network virtualization, data analytics at the edge, and cloud-based platforms."
I think a lot of IoT initiatives will become an integral part of various IIoT Initiatives subsequently to provide benefit to enterprise and consumers in a single shot.