Jul 19 2017 10:04PM GMT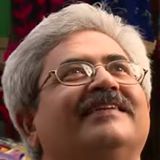 Profile: Jaideep Khanduja
Tags:
ATMs have cameras but how many have tracking and alert mechanism to notify a person spending time there without any withdrawal. Why we can't create an alert mechanism for any dubious actions at ATMs and other sensitive locations with the help of these intelligent cameras? How about shop floors? Terrorism? Factory mobility, automation, connected safety, connected supply chain, improved asset utilization can be done with IIoT. This can, in fact, compliment Industry 4.0. We are talking about some real life IIoT examples.
Sensors in the helmet can alert family members about a person drunk and driving, not only to controlling agencies but also to family members. There are Non-invasive sensors and invasive sensors (cloud). In a steel plant helmets are necessary. Alert about any person not wearing a helmet is a good idea. Similarly, same goes true for Gas leakage alerts? Some other useful areas are – To monitor current performance against plan, To identify areas of improvement, To identify the problem as it occurs. Preventive maintenance/safety to improve throughput is another good example. Dust waste accumulation monitoring can help a lot with automation and alert mechanism. Similarly, On production, line noise tells a lot about rolling machines. In fact, deployment of such IIoT Examples can really do wonders.
IIoT Examples
In the same manner, Vibration sensors can do wonders. There can be a tremendous improvement in Passenger experience at the airport. NFC/thumb impression at airports for entry can ease life at both ends. In addition, deployment of Intelligent baggage system to track if your baggage is on the same aircraft or not is also a wonderful idea. As a matter of fact, The Oil industry, mining industry can tackle gas leakage and human safety with IoT. In fact, Driverless cars can help in a decrease in accidents. Actually, What India did in IT needs to be done in IoT. That will create another landmark in Industry 4.0 and set an example for others to follow. These are some IIoT examples to start with.