May 31 2017 4:42PM GMT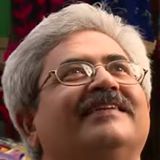 Profile: Jaideep Khanduja
Tags:
New IIoT (Industrial Internet of Things) chip with embedded cryptographic RoT (Root of Trust) is launched by WISeKey. This chip has machine learning capabilities thus making it smart and fit for intelligent activities. The new chip will become an integral part of the company's IoT cybersecurity vertical platform. This, in turn, will allow IoT devices to organize in a self-manage mechanism into trusted networks. In fact, it will happen on the basis of mutual authentication, identity, and integrity. That way, it makes the complete integration quite secure and safe. Actually, the IIoT chip embedded with cryptographic RoT and problem-solving Artificial Intelligence (AI) solutions is something that has come up for the first time. In fact, this new technology empowers IoT connected devices that can deliver a recognized identity and a valid integrity report to shake hands with peer devices within the community.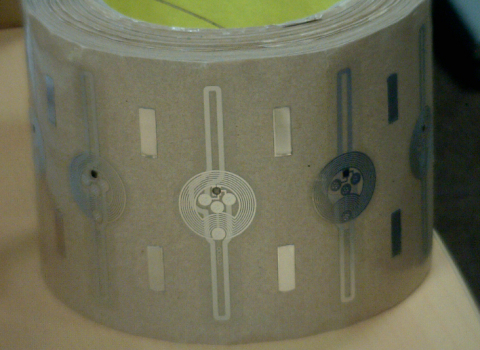 Logically, this new IIoT chip will enable autnehticated sensor data. Because, as of now, most IoT devices have no embedded secure systems. And that makes these devices vulnerable to various risks. Thus, by integrating Artificial Intelligence (AI) into any IoT hardware and platform, it can create wonders. These objects when connect to the WISe's Vertical Platform can mange their own cybersecurity behavior thus making smarter and safer decision capabilities. This, in fact, creates so many proactive and smart capabilties in a device. Any object having this IIoT Chip can produce a huge amount of Big Data. Te analysis of this data with AI can help industrial applications to alert in advance about the failure of their equipment before it actually happens.
IIoT Chip Promises to Do Wonders
In fact, the WISeKey platform is built in such a way that it allows the IoT devices having these chips to communicate authenticated data to the cloud using a dual factor authentication at the device level. For instance, think about a smartcard that sends authenticated data of each component of the car predicting when these parts will go bad or require maintenance. Not only this, it digitaly signs all the logs required to prove that service was provided. This platform is free from any restrictions and thus various industry segments and industrial applications can use it. It optimizes productivity across industris through predictive maintenace of machine or equipments therein thus creating truly smart environment with connected applicanes. As a result it provides critical communication between devices including self-driving cars and smart homes.
What a significant evolution it is? In fact, it brings a huge amount of possibilities to the table. A small IIoT Chip and do so many wonders. In fact, WISeKey creates a technology that ensures connected devices to become intelligent devices. These devices, thus, can learn from attacks, defend themselves, and transfer this intelligence to other devices in the network.
Carlos Moreira, Founder and Chief Executive of WISeKey, says: "This new platform opens up many possibilities for improving the overall security functionalities and creating new business processes by taking advantage of the world of digital identification at the object level, which once combined with Big Data allows us to gather and process all available information and generate actionable insights."
IIoT Chip is Actually ToC
Moreira adds, "We call this new technology Trust of a Chip (ToC), which offers a full integration of several key security elements on the chip instead of installing and testing these security elements separately on the device. This integration reduces the size of the chip, lowers the cost and increases the level of security as no one can externally access and manipulate the integrity of these chips. The ability to authenticate and remotely manage millions of networked, automated devices and equipment is becoming pervasive − from factory floors, to hospital operating rooms, to residential homes – including billions of objects and devices from refrigerators, watches, wearables to wine bottles – everything that can connect and communicate via the Internet." Let's see how many more wonders are the in store for IIoT chip. In fact, there is no end to imagination and giving it a color of reality.