Jul 10 2009 10:00AM GMT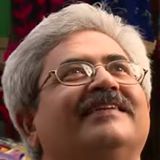 Profile: Jaideep Khanduja
In my June 15 2009 post – "Do's (+) and Don'ts (X) in Project Management" (https://itknowledgeexchange.techtarget.com/quality-assurance/do%E2%80%99s-plus-and-don%E2%80%99ts-x-in-project-management/), I got a query and am posting it here as it is – As mentioned by you in one of your post "Single constant in business is Change". But often software vendors are too bound by the requirement documents that they fail to gauge the change in the underlying business need that they are trying to cater to. I understand that there are time and cost considerations, but many a times the attitude is not conducive. Could you throw some light on this in your writings…?
First of all let us be clear – we can not just record requirements and seal it. And then stay isolated from customer in building the software. One fine morning communicate to the customer that the product is ready and you are reaching customer site for product launch. If you feel that during the conceptualization, build and test phase customer has no role to play – you are wrong. If the customer thinks just by giving the requirements they will get a good product meeting all their expectations – customer is wrong. Both have to be in tune during the product development. If vendor fails to gauge the change in underlying business need that they are trying to cater to and think if they do so, it will increase their cost and time – again the vendor is wrong. By not doing so – they call for more time and cost. By not doing so – they surely call for more discrepancies, ambiguities, delays and failures. A small investment of time and cost during the build phase to involve customer and take his consent at every step will definitely lead to later on investments, time delays etc.
If attitude is not conducive, it has to be. Customer has to realize that. And customer has to realize the importance of getting involved in each phase of the project rather than assuming that it is vendor's call and everything will go fine.
The requirements keep changing, as the business. Only thing that varies is the pace of change in requirements. Overlooking changes happening in the business process at customer end after freezing requirements will result only in undesirable product. Both customer and vendor have to understand this and keep overseeing the changes rather than overlooking.
If changes are not recorded and incorporated in time, customer is always going to blame the vendor and may be vendor gets exchanged with another vendor for the same project.