Jul 22 2012 10:59PM GMT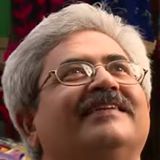 Profile: Jaideep Khanduja
Hey guys, this is not a technical video attached here in this post. This is a waterfall in a place called Panchkula near Jammu in India. This waterfall video I have watched n number of times and every nth time I watch it, it strikes me of the situation of quality of software that is still in a sorry state in many of the software organizations. Many software development companies are still scaling quality at a lower mark and find their entry in the picture only at the time of completion of development of product.
Waterfall sometimes reminds me of a well organized development team engaged in a project in which they are supposed to develop a business suited product that is meant to cater to the complete business cycle. The business analyst prepared a well structured thick document signed by all stakeholders to vet that yes, this is what is required to be built in the product. Development team is handed over the document with expert comments of project manager and a timeline stating when the product is supposed to get ready and when it is to be handed over to the testing team. Well so far so good, the document has not gone to testing department. They are not aware about the business requirements of the customer and neither are they aware about the beginning of the development of the product.
One fine morning, Project manager reviewed the product and found it okay to be handed over to testing team for finding out the shortfalls.
Is this the biggest shortfall in itself?