Dec 25 2011 7:27PM GMT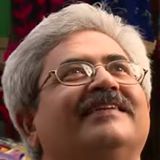 Profile: Jaideep Khanduja
Still water leads to getting things rotten or stale. Flowing water keeps it fresh and healthy. Nobody
likes a project in a standstill position. It needs to be in a 'move-on' condition all the time till it reaches
its final position of successful deployment and sign off. Who does not want their project to finish in
time, successfully and without hiccups? But everyone knows it happens very rarely. What could be the
reason?
Why is it that among all kind of plans and monitoring activities a project faces delays, hiccups and
troubles? At a broader level a project team can be divided into following categories – planners,
executioners, monitors and decision makers. All four are very important components of a project. A
right mix and timely action from each of the component makes a larger sized positive impact on the
project and vice versa. Higher mix of planers and lesser count of executioners will lead to good amount
of thinkers but lesser amount of doers. Similarly lack of visibility or presence of decision makers in
a project will lead a project to a standstill. And that is where the stagnation and rottenness begins.
Monitoring gains momentum in the project and lack of it acts as a decelerator.
Actual need of presence of eagle's eye is very important in a project. Someone has to take that role and lead in the project by smelling, sensing and foreseeing 'Still Water'. This person must have the power to raise an alarm in time and activate the trigger for taking right action by right members of the team. A
universal sync among prominent team members is a must.