Aug 18 2011 5:50PM GMT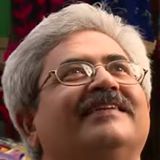 Profile: Jaideep Khanduja
Having a high level seat in an organization qualifies a person to sponsor a project. Sponsor could be one person, generally one top positions or a groups of persons comprising of top/ middle level of management of one or different organizations. Projects may be self sponsored too wherein there is no customer involvement in that case and the sponsoring organization starts project on their own keeping in mind a good amount of response from market after the development of product.
Teams are formed, priorities and milestones are set and journey begins towards successful completion of project. Conflicts, issues and change management are part of project's any phase. Most of the issues and conflicts get resolved with the help of standards, procedures and team managers.
Some conflicts and issues go beyond the level of managers and hence seek attention of top or senior management. The best person in that case is the sponsor(s) to address to such requirements. Rather sponsors should be regular in all project review meetings to understand about the progress of project.
Attending project review meetings is one important requisite for sponsors. More important requirement is to be very clear about the path decided and path being taken for the project. Things should not change on their own especially requirements, team composition and milestones. And if change is the demand of time, sponsors should have a clear cut say on it about the necessity and importance of change.
A weak sponsor having no say in the project or taking no interest in project is equally bad as not getting involved in the project.