Dec 3 2009 10:00AM GMT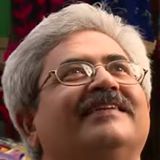 Profile: Jaideep Khanduja
Try finding the cost of hardware components like RAM, harddisk, floppy drive, cd-drive etc. a decade back and you will be shocked to notice their price at that time as compared to today's price. And just go back to that era and check the warranties we used to get on these components – 3 months, 6 months, or maximum a year. Time changed fast with the change in technology. Hardware grew technically stronger and more rugged. Gradually came the era of cost and warranty war to consumers from different hardware vendors. Prices reduced, technologies improved and warranties increased. Warranty of a harddisk or RAM increased from 1 year to tow years or so. Finally, today if we buy a hardware component or a PC/ Laptop, most of the components inside carry lifetime warranty. Though each component has a pre-defined lifespan from its manufacturer or assembler which varies from component to component from 3 years to 5 (or higher).
The software development cost a decade back was huge. Warranty used to be hardly three months or six months. Technologies have changed; prices have rather increased but warranty on software remains more or less the same.
Why can't we treat software as a hardware component – with improved quality, increased stability, higher performance assured, more trustworthy and a pre-defined life-span? Why we still fear to encounter bugs post release of the product? Why we still give so less warranty to our customer? Is it that we still don't trust the quality or technology which we embed in our software built for customer?
Hope to see soon an era of software having lifetime warranty.