Apr 13 2011 10:12AM GMT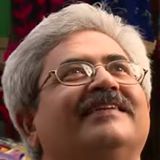 Profile: Jaideep Khanduja
How many of us will agree that whether it is project development team, testing team or implementation team, the title line applies to all. On road we all sort of people. People who are so disciplined that they never violate any traffic rules can be termed as category one people.
People who when under surveillance demonstrate themselves as the best followers of rules though in actual they may not be. Such people can be categorized in second slot. And then the next category is of people who are inherently violators of rules without caring about anyone or anything and these can be called as number three category people.
Similar are the team members in any team. It is better to have more number of team members who are self disciplined and systematic under all circumstances without bothering to demonstrate it to anybody. Higher number of such members in a team will definitely help in inculcating the similar culture among other members falling in the other two categories. Higher number of category two and three in any team will always call for higher amount of defects, bugs or shortfalls in their output thereby calling for more rework and more reviews.
And with focus shifting from project progress to addressing of reworks and reviews. This is definitely not a healthy position for a project and neither for the teams responsible for project. Another drawback under such circumstances is that those in the team who are otherwise consistent good performers start losing their focus and energy as they do not feel things going in the right direction. This in turn becomes another showstopper in overall project progress thereby deviating whole project to wrong direction.