Jun 27 2011 6:42PM GMT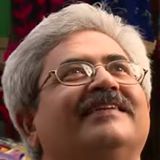 Profile: Jaideep Khanduja
Why Software Developers are not Doctors? was another interesting read to understand the satire behind the simple title line. Software developers are quite famous (and that is not in good sense) for writing a code that is never perfect and bug free. That is why any code written by a developer or programmer has to undergo scrutiny under tester's microscopic eyes to find out the hidden bugs and thereafter fixing them by developer.
Definitely this whole gimmick of identification of bug, its reporting and then fixing by developer takes time. Not only this, when a developer fixes the bugs, the tester has to retest the code to verify the fixing of bug and identify if there is any new bug encountered due to change in code.
Story does not end here. A small change in code at one place of a software product may have its serious and many places impact if not handled properly. That is why the first wish of any developer from himself is to become a bug free coder which is very rare to find.
The satire very well remarks on this particular nature of developer of not writing a bug free software in first go which implies that if a developer had become a doctor, he would definitely be a failure as each of his patient would never have got cured in first go.
Do we mean to say that whatever a doctor prescribes to a patient need to be examined by another person (doctor-tester) before patient starts taking the medicine?