Jan 27 2009 11:06AM GMT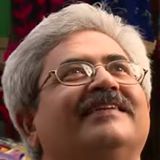 Profile: Jaideep Khanduja
On the lighter side the equation goes like this:
Let us assume that the developer is developing in such a manner that there is no bug in the software, that means developer is actually developer and tester both.
The equation would look like: developer = developer + tester.
Which can be written as developer – developer = tester
Hence tester = 0.
__________________________________________________________________________________
But the serious aspect is that this is a purely hypothetical state. Tester's existence evolved only because developer was working only as a developer with less quality embedded in the software. That is why tester has to evaluate the developed product on all quality fronts.