Aug 2 2010 8:20AM GMT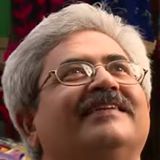 Profile: Jaideep Khanduja
A project of any nature or size, demands collaborative and systematic approach, from all teams, stakeholders. The teams engaged in various activities and tasks need to tackle hiccups and abruptions arising out of any internal or external turmoil.
The time-bound projects, if not finished in time, may cause issues raised out of business continuity, stakeholders or team member's exits, technology in use going outdated, or change in management's outlook causing decision changes.
The emphasis on cost reduction, restricted team size, productivity increase, control on expenses, process enhancement, collaboration optimization, quality improvements etc. are the factors that create pressure on the teams working on the project and in turn may affect the progress of the project. These factors need to be managed tactfully and smartly. If not, then a single pressure may cause aggravated impact on the speed of the project. A systematic approach becomes paramount in such cases to cross the fire safely.
If systems and processes are not in place to manage each and every phase of a project, it leads to panic across the teams. The smooth sailing gets disturbed thereby causing turbulence and unnecessary hindrance. It may call for a re-organization of the project organization in extreme eventuality even. To avoid such extremities, a better decision making approach, improved information structure and clear cut role definition becomes very crucial.