Nov 29 2010 12:13PM GMT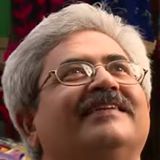 Profile: Jaideep Khanduja
A well defined process does not mean that that battle is won. The worst and most difficult part is the execution. Worst for those who plan for follow a process half heartedly or who don't mind a easy going deviation from a well defined process to a user driven process. Organizations may feel good at the completion of processes getting well defined. After that the difficult path starts of the actual adherence to what process talks about.
Organizations that urge for best practices learn gradually the art of harnessing the well designed processes for the purpose of long term benefits in a strategic manner. Customer requirement management involves number of teams and is never done by a single person in an organization. Performance management of each team and team member involved in customer requirement management can be linked to process for the purpose of successful and fruitful results.
This clearly implies that process management and performance management though may be treated as independent activities but subsequently can be treated as subsets of customer requirement management.