Nov 29 2010 12:06PM GMT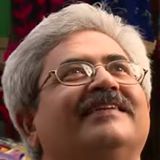 Profile: Jaideep Khanduja
The important part of customer requirements management is to uncover significant hidden factors during the cycle for the purpose of improving processes permanently. There is no end to improvement. Any enhanced and optimized step in the process can further be improvised upon to fetch better results out of it. Documentation and process optimization is as important as having some hands-on techniques already deployed or that can be deployed at the earliest.
A slight shift in the focus can sometimes do wonders. It can transform a complex process into a simpler one. That can happen with the help of improvisation, enhancement, innovation and proper usage of knowledge curve.
Mind it that to redefine any process, never do it just like that for the sake of redefining it. Rely on a well researched process of selecting the part to be redefined from what to what. A proven and pragmatic method will be a winning shield for that.