Nov 24 2010 6:23AM GMT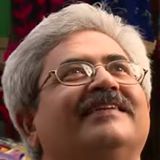 Profile: Jaideep Khanduja
A significant improvement can be clearly seen in terms of requirements identification process, differentiation improvements from new requirements, calculation of mandays required to cater to new requirements, payment process for new requirements, billing cycle, allocation of requirement to a developer or set of developers depending on the volume of work involved and timeframe, information flow to customer regarding the same, and improvement of service quality.
Customer need to be involved with a right process of communication right from the moment a requirement is received. If the requirement is genuine and accepted, customer need to be informed about the ticket number, the time required to build that requirement, testing of new build, integration of new build in the existing product and handover to customer.
If customer is engaged throughout each stage of the requirement that makes real sense and keeps customer updated and satisfied.