Nov 24 2010 6:12AM GMT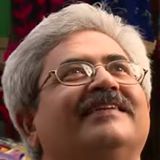 Profile: Jaideep Khanduja
A well defined system in place for customer requirement management always keeps any organization in a gaining stream and there will always be a buy-in for the involvement in that system by customer. By bringing service providers on board, a customer knows, is always for the betterment.
The main factors that get enhanced or optimized through above would be:
The issues to be resolved,
Payments,
Logistics,
Requirement ticketing,
Customer relationship,
Networking,
Collaboration,
Service quality
Customer requirements not only need analysis and development but a proper deployment process also. A suitable set of launch strategies is required to be in place.