Nov 18 2010 10:05AM GMT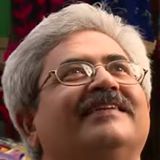 Profile: Jaideep Khanduja
An ecosystem in place for managing customer requirement can do wonders for any organization dealing with multiple customers. The system works even if you have only a single customer. Purpose of the ecosystem is nothing but to make a system more versatile, stable, structured that side by side always strive for the best or excellence.
A metrics in that aspect would always be helpful for analysis and monitoring purposes. Without an ecosystem or metrics companies do survive and keep catering to their customers but not for long if they aim progression and growth in future.
An ecosystem must talk about the minimum requirements for success. A well defined success criterion and its measurement objectives would be a boon for any organization and it leads to a successful proposition for both thereby creating a win-win situation.