Nov 18 2010 10:03AM GMT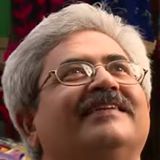 Profile: Jaideep Khanduja
Prime important would be that the requirement raised be mapped with a business model in case of functional or business process change request in the product. The business functions it must perform need to be analyzed for priority purposes. If not important the changes can be safeguarded by not performing them in a stable product for the time being.
Changes required would also depend on the type of infrastructure available. The roles and responsibilities of different team members also need to be previewed before assigning a task to anyone.
Once the change request of requirement gets approved, it is better to define formal detailed specification of requirements. The document should clearly define who all are required to be part of planning process and owner of the process.
A viable ecosystem needs to be built around the change and request management to cater to the requirements in a structured and systematic manner.