Nov 16 2010 12:17PM GMT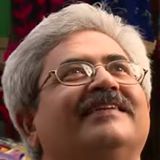 Profile: Jaideep Khanduja
It is important to analyze any change request raised by any of the stakeholders of the product in a systematic manner. The best way would be to first differentiate business process or functional change with cosmetic or design change. Though both categories can fall into severely possible, easily possible and not possible sections depending on the change required.
For instance, design of any product is dependant on the programming and designing tools used. Programming tools and designing tools also have their own strengths and weaknesses. Based on the initial requirements from customer or market, the development team after introspecting their team expertise and product requirements decide on the architecture.
Hardware shortcomings can be overcome easily by way of upgradation or replacement even if it comes into limelight at a later stage, though that will cost extra. But software development tools and database once chosen are difficult to replace once the development and designing of product covers a substantial distance.