Nov 15 2010 8:53AM GMT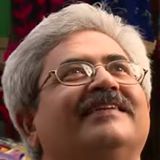 Profile: Jaideep Khanduja
Customer requirements management with a metrics is an important factor. Requirements raised a various levels within an organization has nothing to do directly with the seriousness of requirement.
Some key users or management executives though may not go into the depth of the product they are supposed to use but to mark their impression as if they are the most serious users, they do not hesitate in keep talking about the product as and when they get a chance.
Mostly such sort of tricks produces positive results in favor of the person who is playing it. But the positive results are only in favor of the person, not favorable for the product. In such situations person may impress product owner to accept the changes required or the requirement generator is such an influential person in management that you can't ignore what he demands for.