Nov 15 2010 8:48AM GMT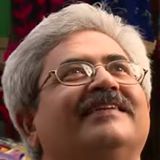 Profile: Jaideep Khanduja
A proper understanding of any change required and its in-depth analysis are prime important factors. It doesn't mean that the importance of other steps performed afterwards – like the development of change, testing of all kinds, etc. The later steps are equally important but since it s a sequential process, each of the previous step's correctness ensures much better results at any stage.
For that purpose if some best practices are identified and implemented well in time to cater to the matter discussed above, it will definitely help in achieving better and faster results. Some development, testing, analysis and implementation tools can become handy to enhance the process and to achieve higher goals.
Automation of some processes is required but what to automate and how much to automate, that clarity is absolutely very important rather than just going for a full automation which could become a cause of another disaster.