Nov 9 2010 11:57AM GMT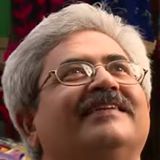 Profile: Jaideep Khanduja
A new requirement development done in already consistently stable running software may do certain good or harmful things in turn. It may turmoil; destabilize the software thereby resulting into an inconsistent and unstable product. Which in turn may result into unsatisfied users who were happy with the product before the change was performed on the product.
On the other hand it may change inconsistent software into a better performing and stable product thereby converting so far unsatisfactory users to satisfied users. And a last proposition could be that the user is already having a good software and this is quite satisfied with its consistent performance and results.
With the change applied on the product, it gets further enhanced thereby increasing user happiness to a delight level which is absolutely a win-win situation.