Nov 9 2010 11:53AM GMT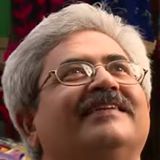 Profile: Jaideep Khanduja
Nowhere it happens that an application serves to a customer needs for long without discard, alteration, overhauling or extended features additions. It is because we live in a world of change. Business needs a change in its process, functionality and control procedures for betterment. And that is why a change in the application or change OF application becomes important at that moment of time depending on the gravity and volume of changes required.
A new functionality if not possible to develop or build in the same product can be delivered to customer in a different way. A new sub-product can be built using the same database as the original product in use but the new functionality built is integrated well with that. It may be otherwise also.
The product in use, if not able to cater to the new requirements or the major changes may call for an altogether build of a new product comprising of a new database and application but limited only to the new requirements and changes. In that case also the two products will be required to be integrated to cater to the overall needs of the business.