Nov 16 2010 11:58AM GMT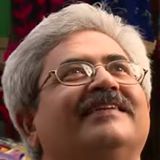 Profile: Jaideep Khanduja
In situations when the requirement generator cannot be ignored directly due to his potential say in the management, the role of Product Owner become prime in tackling the situation. Product owner must analyze the situation, prepare a case study and put forth his point that if such a change is incorporated, it might go wrong for the business and product.
Though it becomes tricky to handle such users but it is important to manage the show.
The project manager must manage such situations by way of convincing top management regarding the misinterpretation of product functionality or wrong expectations from product at a later stage when it has been launched without giving an air of such requirement in the beginning.
If logically put forward in an open platform with a document or presentation explaining how the requirement is already being met in the product but in a different fashion, or the requirement if incorporated will derail the product which is running smooth as of now or the requirement does not make any sense at all.
It is better for a product manager to be open and blunt at such situation when unnecessary requirements are being imposed on the product just for the sake of putting pressure, using influence or imposing ignorance.