Oct 29 2010 9:16AM GMT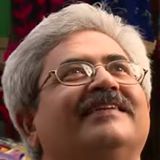 Profile: Jaideep Khanduja
Sometimes it might happen that the requirement by the customer exists in the product but in some other way. For instance the software product in use might be handling the same requirement already but in a different manner.
In that case a person with good business knowledge knowing equally well about the product's capabilities need to educate the customer about the feature already in existence but not understood well.
On the other hand sometimes customer may demand which may not be possible to cater to in the existing product perimeter. The original scope of product development well understood at the beginning of the product development might have followed a different direction and the scope of enhancement to that extent might be very limited at a later stage.