Oct 27 2010 11:17AM GMT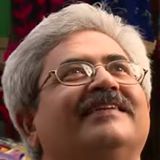 Profile: Jaideep Khanduja
Interestingly if the changes are accepted without proper analysis it results in delays in delivery, improperly woven product, un-tested product, shaken budgets. This all happens due to a later stage discovery of the change appearing not as small as anticipated earlier.
So many ambiguities arise if there is a gap between customers stated requirement and understood otherwise at the other end. Customer is never wrong in stating and demanding a new requirement of a change request.
But on the other hand it is the technical team that is clearer about the technical architecture of the application and its enhancement capabilities. It means that a requirement stated by the customer might be of high business value but not related to the current perimeter of product capabilities. Or it may be that the customer is not fully aware about the already in use product's capabilities and functionality and might be demanding something which is already existing in the product.