Oct 27 2010 11:09AM GMT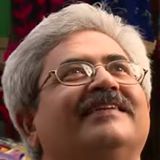 Profile: Jaideep Khanduja
Customer requirements at first instance may all appear essential. Especially the requirements listed by the top management tend to automatically fall in must-do category. But that is not so. Any requirement if without proper analysis is placed in must-do or essential requirement may create a big problem in terms of scope and budget of the project.
A simple requirement appearing as a small requirement may have a deeper impact on the product and may require much time in building and integration than expected or estimated. For instance a small change in the employee master database will require lot of efforts by developers in adjusting this change in various screens and reports.
The management might be right in asking for a small change or a simple add-on in the application. The technical and business analysts are actually responsible to do an impact analysis to understand the actual time required to address to that customer's so called 'small change' or simple 'add-on'.