Nov 8 2016 4:44PM GMT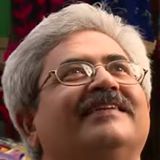 Profile: Jaideep Khanduja
Tags:
This is concluding post from my discussion with Bill Tolson, Vice President of Marketing, Archive360. In the first post, we discussed the salient features of his company Archive360 and its various offerings. In the second post, we discussed Archive2Azure, their recently introduced new solution. Here, in this concluding Q&A, Bill highlights the ideal use cases for Archive2Azure.
Here we go:

Q: What are the ideal use cases for Archive2Azure?
Most companies have huge amounts of unstructured data floating around their enterprise that is, in reality, not managed at all. This content is usually only visible to the owner/custodian. In fact, up to 80% of enterprise data can be considered unstructured/low touch data. However, this content consumes storage resources and can be a major problem for compliance and eDiscovery situations. Archive2Azure is perfect for that corporate grey data that is not obviously valueless (and should be defensibly deleted) but rather that unstructured data that could still be needed. For example, many companies archive departed employee data for the period of time equal to the statute of limitations for wrongful termination lawsuits. Another use is to securely store legal department eDiscovery data sets that can grow into the tens of TB, in case that data is needed in a later appeal. There is no limit to the reason for utilizing Archive2Azure. The bottom line is that Archive2Azure can archive and manage a company's grey data at a much lower cost than can be done on premise,
Q: What is your existing global presence paradigm (in what countries do you offer your solutions) and how you plan to expand it further in 2017-18?
Archive360 offers our solutions and support around the world. Earlier this year we began a new channel partner program to increase our channel partner base. We currently work with best of breed partners and continue to look to add to that partner base.
Q: Where could readers go to learn more?
Readers can go to the Archive360 website for more information or send an email directly to: info@archive360.com