Dec 9 2009 10:00AM GMT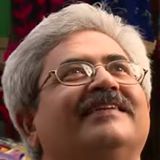 Profile: Jaideep Khanduja
Do you have an Idea Factory within your organization? Ideas give you an indication that the teams and their constituents (the team members) are alive and functioning properly. It also indicates the culture of the organization. All project members may not be active idea generators all the time during the project lifecycle. Some could be active more than others during one phase while others may overtake them during the other phase of the project. This all will depend on the level, interest and intensity of a team member.
All ideas may not be sensible. Some may appear a rubbish or absurd. All rubbish or absurd ideas may not be in actual rubbish. A sensible idea may appear as rubbish if it is not put forth properly. It may also happen because the person in front of whom the idea is being thrown is not capable enough to understand the gravity of idea. Some ideas may straightaway appear to be executable for giving a thrust to the project progress.
Ideas should be simple, crisp and strong in nature. A strong idea will immediately impact the budget or performance of the project. More ideas are important to come during the project facing severe bottlenecks. An idea that is non measurable has no apparent value to the organization.