Mar 8 2015 11:53AM GMT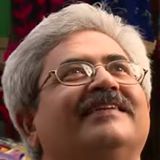 Profile: Jaideep Khanduja
Tags:
Look at the beauty of each game being played between any two team in the ongoing World Cup 2015 co-hosted by Australia and New Zealand. Each game is powered by predictive analytics that brings in a lot of thoughtful and intelligent analytics that you get on your TV screens or the wide screens on the ground if you are there. The statement holds quite good here that came a couple of months back about the death of business intelligence and birth of predictive analytics. It makes sense also. With BI, most of the time, the businesses were just doing a kind of post-mortem or rather an intelligent post-mortem but nothing so fruitful to make life more secured in a futuristic sense.
Predictive Analytics brings in some resultive analytics regarding the result or future. And this analytics comes in with churning of past data, environmental factors, and a lot of other relevant data. For instance a match between Australia and Sri Lanka in which Australia is batting first the first few analytics come as below:
1. If Australia's first fifty comes on board with no wickets lost, its chances of winning the game are 67%
2. If Australia brings in their first fifty on board within first eight overs, their chances of crossing 350 total become 85%.
and so on.
That is the beauty of predictive analytics where each and every bit of past data is churned in a very intelligent manner to bring out various meaningful analytics that are helpful in predicting the outcome or future of the business initiatives.
ICC (International Cricket Council) has partnered with SAP for cloud services and predictive analytics for the world cup 2015 being played in Australia and New Zealand. The services will stay till the end of World Cup 2015 in which SAP is using its HANA platform to capture and deliver real-time analytics, statistics, data and live match experience.