Dec 16 2012 2:04PM GMT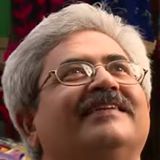 Profile: Jaideep Khanduja
IBM Smarter Cities Challenge is about selecting the most deserving cities across the globe for the purpose of improvements, changeover, and enhancement to benefit the various communities residing in those cities.
The seven cities in the Unites States, benefited by this challenge are:
1. Fresno – This city was selected by IBM to provide the city with an aid of USD 400,000 for the purpose of development in economic and neighborhood developments.
2. Second city to benefit from IBM's Smarter Cities Challenge 2012 is Buffalo, New York
3. Burlington, Vermont
4. Knoxville, Tennessee
5. Reno, Nevada
6. Richmond, Virginia
7. Tuscon, Arizona