Nov 18 2012 10:19PM GMT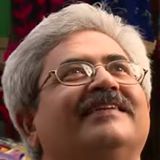 Profile: Jaideep Khanduja
Pune local city administrative body – Pune Municipal Corporation – PMC – has finally shortlisted global software company – IBM India for working together on a new and comprehensive project. This project will be aimed at building a comprehensive healthcare solution for the residents of Pune. The requirements shall be chalked out by PMC and the development will be taking place at IBM office. The project is covered under IBM's smarter cities challenge grants under which thirty three cities across the globe have been covered for the year 2012.
This initiative by IBM names as Smarter Cities Challenge Grants started in 2011 is for a tenure of three years during which overall hundred cities across the globe have to be covered for various basic services enhancements for which IBM has a total grant of USD fifty million. Thirty Three cities were selected from all across the globe have been selected in 2012 out of which two Indian cities – Pune and Ahmedabad were part of those. Pune has been chosen to get an optimized healthcare solution for its citizens whereas Ahmedabad citizens will have a betterment in traffic and other citizen services in the city.
This extensive healthcare system for Pune Citizens shall cover a micro level monitoring system to track attacks of epidemics in the city. Historical data shall act as the backbone of the database for analyzing and working out on some conclusions related to forecasting of tentative epidemics that could strike in future based on the previous patterns. The analysis will definitely help in taking proactive measures to fight against it and mitigate the risk. The Project Team comprises of a number of scientists working with IBM India and volunteers from various other streams for the purpose of running of pilot.
Thirty One cities across the globe have been shortlisted for 2013 to work with local governing bodies in order to enhance local citizen's life. Two cities of India again have been chosen for this – Gurgaon and Chennai.
The grant provides the city with access to IBM's top experts to analyze and recommend ways that will enable Gurgaon and Chennai to become even better places to live and work. Towards the close of the project, IBM experts will provide city leaders with analysis and recommendations to support successful growth, better delivery of municipal services, more citizen engagement, and improved efficiency.