Oct 4 2015 1:10AM GMT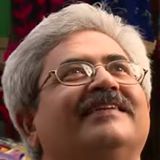 Profile: Jaideep Khanduja
Tags:
Do you have a real-time management solution of your sales, delivery and after sales workforce that is in the field most of the time? Does your admin team wait for them to come back to their workplace to fill in their day's status so as to update in management reports and dashboards? Are you able to track the actual course of action of your field staff and get a clear picture of it in real-time, and get a comparison – graphical, statistics, charts – representing what was planned for the day and what is the actual position – at any moment of time?
If yes, then you need to have a look at the Mobile Workforce Management Solution – FarEye – to compare the complexities in your existing solution and the ease & comfort in the solution proposed. If not, then you definitely need to have a look at the FarEye solution, without fail – and experience the sea change it can bring in your business. We all know the changing world scenario in terms of technology and mobility. The world is getting smarter every day to make its business solutions better in terms of getting accurate business reports so as to take right decisions in right moments. We also know very well that how much negative impact delayed decisions have on a business.
Hyperlocal business and Logistics business comprise of a lot of mobile workforce activities and a requirement of quick decisions in order to attain new business, retain existing customers and get quicker & accurate business results. A Hyperlocal business we can easily be related to local retail, healthcare, consumer durables, or financial services. In this kind of business environment, there is a constant need of assign and dispatch jobs that is to be monitored in real-time so as ao take decisions about re-assign and altering/ canceling dispatch in case of changes required due to real scenario differing from the planned ones due to whatever reasons. A right-time decision is more important than taking it at a later time when the action has lost its sanctity and value. Imagine if you are not able to communicate with your field workforce, you and your field workforce would be as good as you are living on two different planets. Communication does not mean talking over the phone, which is not feasible and possible in a business environment. It is about parsing the information at the time of its origin through your mobile app residing on your smartphone when you are in the field.
If your field workforce has a mobile app where they can update their field activities, capture customer feedback, and the team sitting at the back office monitoring it can get the status, job updates and customer feedback in real-time. For the evaluation of the performance of your field workforce, you have a built-in mechanism to assess it any moment of time without waiting for any reports from anyone to come to you. If all data is captured at the right time at the time of its origin in the field, you get whatever you need for your analysis purposes or decision making. A smart solution like FarEye would ensure job dispatching, Auto-Routing, Auto Assigning/ Allocating, and Tracking of your field workers.
On the operations front, there are features of live monitoring, live job updates, real-time coordination, an inclusion of a new request, alteration of an existing request, customer requests/feedback, notifications to customer, alerts to staff. All this brings out a better business scenario for you where you have various results, analytics and reports like digital proof of attempt, mileage and efficiency report, heat maps, job statistics, operational analytics and customer feedback/experience analysis & analytics.
In the nutshell, a smart enterprise mobile workforce management platform like FarEye helps you to closely track and monitor your on-field staff. It helps in streamlining the interactions and follow-up steps in a centralized control or monitoring system. The end result is reduced turn-around time. A smart solution like this helps you to streamline your efforts and brings out the efficient flow of business. This in turn gets your procedural and strategic development getting optimized.