Dec 17 2018 11:25PM GMT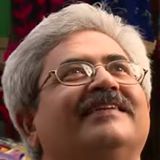 Profile: Jaideep Khanduja
Tags:
It would be something significant obviously when a technical support services firm Trusource Labs LLC banks on Maxta Hyperconvergence software by Maxta Inc. Trusource Labs specializes in support for the IoT (Internet of Things) providing helpdesk services to the organizations using Apple devices. In fact, its customer range is quite versatile. It consists of startups on one hand and Fortune 100 companies on the other hand. The biggest challenge for this 2013 founded company in Texas was to ensure a strong collaboration with a scalable, flexible solution for supporting their growth outpacing in legacy IT infrastructure. Within 3 years, Trusource Labs was adjudged as the fastest growing business in Central Texas. Starting with just 20 employees in 2013, Trusource has now more than 600 employees. In addition, they have just started their international operations from Limerick, Ireland. That is a phenomenal growth. Maxta had a substantial role in it.
Oklahoma Wesleyan University with over 2000 students and 500 staff had a number of specific challenges. They were finding it difficult to manage their storage array that was running out of space. An investment of $30,000 for additional capacity was almost out of question. They wanted to opt for hyperconverged appliances but that too was a very expensive solution in terms of opex and capex. That is when they found a highly cost-effective hyperconverged infrastructure that was at par with industry standard servers. It had a comfortable ability to scale both, storage or compute as and when required by the university. The solution, in fact, was radically simplified storage management with no more LUNs (Logical Unit Numbers), provisioning, or a cumbersome capacity planning. The solution was in this case too was Maxta Hyperconvergence Software.
Hyperconvergence Software that reduces capital and operating costs by up to 70 percent
Texas Southern University is a much larger university in comparison to Oklahoma Wesleyan University. It has around 10,000 students and 1,500 staff. It had almost similar challenges in terms of their IT infrastructure. The existing traditional storage arrays were more than difficult to manage, mostly leading to misconfiguration. There was an overall lack of common management of storage arrays with a regular IT staff turnover. The university was badly in need of a simpler way to manage storage resources without hiring a storage administrator per storage array. After a good amount of research in the market, they found Maxta's Hyperconvergence Software solution that was capable of delivering a complete and cost-effective mechanism to manage primary workloads utilizing TSU's existing hardware assets. There was no need for specialized storage management resources. Capacity upscaling was quite easy by adding into an existing Maxta node rather than adding a complete node.
TSU had a capability of refreshing server hardware without needing a repurchase of the hyperconverged software license. "With hyperconverged infrastructure, we can further utilize our hardware investments while bringing the data as close to the CPU as possible," says Kelly Dean, Senior Systems Administrator, Texas Southern University. "That was one of the most important things, trying to not only simplify from a management perspective but also simplify in terms of the sheer number of pieces involved. In addition, I am looking at it from the perspective of, 'What if I ever leave here? Can somebody come up behind me and understand how this works? You have to leave a place in a better state than when you got there," concludes Dean.
TSU had a capability of refreshing server hardware without needing a repurchase of the hyperconverged software license
"SAN solutions start at $50,000 to $60,000 and if you run out of space, you have to upgrade all the drives or buy another one," says Larry Chapman, IT Manager, Trusource Labs. "And you need a storage engineer to manage all the LUNs. You also have to have the personnel and a pretty big
hardware investment. That's not really scalable. We run a pretty tight ship in our engineering department. I don't want to have onsite engineers at every location. We can remotely manage all this stuff. Because Maxta is so maintenance-free, I don't have to double or triple or quadruple my staff. If you calculate that cost over years and years, I'm saving a ton of money." he concludes.
"A lot of the options were really expensive. I was initially looking at Nutanix and VxRail, trying to figure out how to afford to put that in my environment," says Eric Goings, CTO, Oklahoma Wesleyan University. "Ultimately, Maxta is going to save us a lot more money than just the initial up-front cost," he concludes.